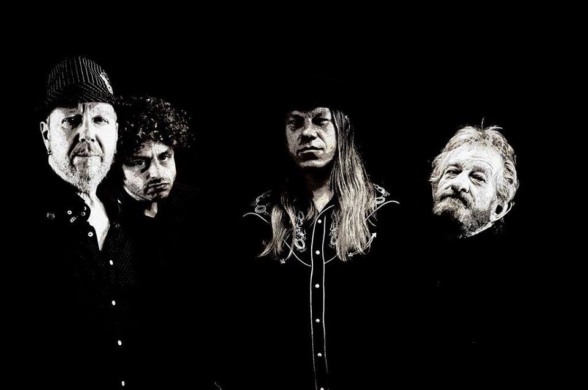 Ryder Bachman Band
When:
2019-07-13T21:00:00-07:00
2019-07-13T21:15:00-07:00
Where:
Whistle Stop Pub
2355 Mansfield Dr Courtenay
BC
Ryder Bachman Band
Greasy, Bluesy, Loosey-Goosey, Skankin'-Reggae, Country-Fried, Funky, Rockin', RnBin', Blue-Eyed Soul!! WARNING: BRING YER DANCIN' SHOES
Band Members
Ryder Bachman: Vocals & Guitar
Darryl Milne: Bass
James Lambert: Guitar & Vocals
Mike Berman: Drums
https://www.facebook.com/ryderbachmanband/
Biography
Paxton Bachman was born in BC but raised in Winnipeg 'til he was 11 and relocated back to Vancouver. Before he could walk he was enamoured with his parents record collection, which was stacked with Disco, Stax & Motown records as well as records of his Fathers and Uncles bands ~ BTO and The Guess Who!
As a youngster raised by musicians he was exposed to the best music by Stevie Wonder, James Brown, Freddie King, Leon Russell, George Benson, Steely Dan, The Beatles and many more.
Paxton's first major musical experience was recording backing vocals for a Doug and the Slugs song produced in Little Mountain Sound Studios, which was pressed on vinyl 45 rpm. After this, he was hooked!
Paxton has toured Canada as guitarist and musical director for Texas blues legend, Sonny Rhodes. He has toured across Canada with Sonny and opened for such Blues Icons as 10 Years After, Robert Cray and Jeff Healey.
Paxton has performed on stage rawkin' out with his famous Uncle Randy in arenas & clubs as well as with the Doobie Brothers, playing a whole encore with them in the USA. He has had guests appear on his stage, such as Marc Ford (Black Crowes, Ben Harper) and the Booker T Band.
A couple of years ago, Paxton took a break away from the Industry to get his head together and moved to Vancouver Island. He wanted to play music on his own terms and prove himself without being attached to his famous last name. During that revitalization, he regrouped, started writing again and put together a band, all the while calling himself Ryder Hawkins. The Ryder Hawkins Band have been touring the Island and fine tuning their act and are ready to take their show on the road, with a pocketful of great original songs and some classics, too. Paxton is also ready now to proudly reclaim his family name after proving to himself he can make his music as he sees fit, under his own terms.
When people hear Paxton perform they cannot help but be engrossed in the feeling and passion he exudes. In years to come, those in Paxton's audiences today will be able to say they saw the legend in the making and one day soon, his Uncle and Father will be asked, "hey, are you from the same family as PAXTON? " Funky, Blusey RnB, Rock n Roll!!