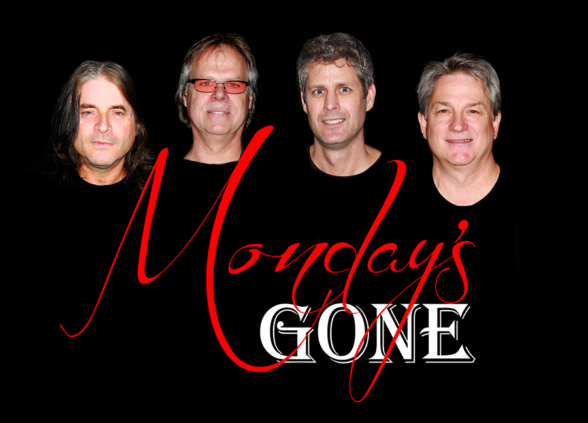 Monday's Gone
When:
March 17, 2017 @ 9:00 pm
2017-03-17T21:00:00-07:00
2017-03-17T21:15:00-07:00
St. Patrick's Night
MONDAY'S GONE is THE greatest Band in the Comox Valley, they put on a great show full of personality, as well great to watch,,,they sound fab too!! Play at the Whistle Stop Friday and Saturday nights, 9-1pm.
Beltin tunes out for you to dance the night away, all the good stuff!!!
The guys that run the show are:
(From L-R)
Andrew Lorimer – Keyboards – vocals

Mark Wing- Guitar – vocals

Owen Smith – Drums – vocals

Don Vinette – Bass – vocals
Band Interests
Tequila & Jagerbombs & Beer…oh, yeah, and music!