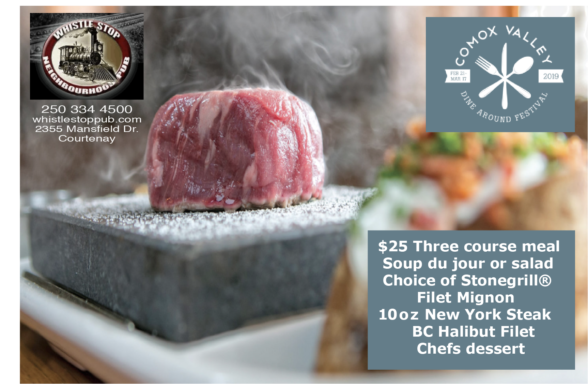 Dine Around The Comox Vally
When:
February 17, 2019 @ 11:00 am – March 21, 2019 @ 10:00 pm
2019-02-17T11:00:00-08:00
2019-03-21T22:00:00-07:00
Where:
Whistlestop Pub
2355 Mansfield Dr
Courtenay, BC V9N 2M2
Canada

Dine Around Whistlestop Pub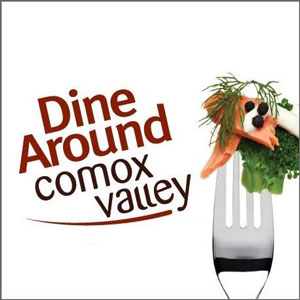 $25 Menu
Appetizer
Choice of Daily Soup or Garden Salad or Caesar Salad
Entrée
Stonegrill with choice of
8oz Filet mignon
10oz New York
8oz Halibut
Served with mixed vegetables and choice of Baked Yam with maple butter or Baked
Potato with all the fixings.
Dessert
Chef Select Dessert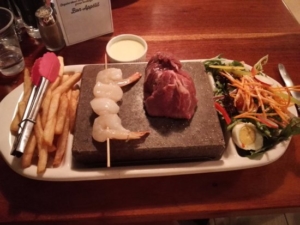 Stonegrill™ Dinners
Stonegrill™ offers a unique interactive dining experience where meals are served cooking at the table on super-heated natural volcanic stones. These specially selected stones, chosen for their high heat retention, are heated to 400°C/752°F. Meals are presented within a protective ceramic serving tray, sided by vegetables and condiments. The high temperature obtained with the Stonegrill™ Method, sears the product faster and locks in the natural juices and nutrients, enhancing the full flavour and tenderness of all foods. The unique "dry cooking" method, uses no added fats or oils and sears the food without burning. This method also eliminates product shrinkage, taste transfer from cooking compounds and carbonization of the cooking surface. It ensures a clean, and completely natural food flavour, not achievable with conventional cooking methods. Today, Stonegrill™ is recognized as being one of the healthiest methods of cooking, and is now featured in hundreds of restaurants world-wide. These restaurants offer Stonegrill™ meals with a guaranteed standard of quality that diners have come to expect. Stonegrill™ dining enables patrons to enjoy a meal freshly grilled to personal taste, whether it be rare, medium or well done. When a Stonegrill™ meal is presented at the table, diners simply turn over their Stonegrill™ selection, then cut and side-lay a portion or two, allowing these to sear and cook to their liking. Their meal remains hot and enjoyable, as the natural volcanic stone retains a prime cooking temperature for 30 minutes, allowing diners to eat at leisure, with every bite as hot and delicious as the first.